As of this time (3am AEDT or 18:00 CEST) the game Sid Meier's Civilization VI is released in Australia. And others in that release-zone, see here for a full map and overview: https://www.civilization.com/news/entries/civilization-vi-pre-load-is-now-live
And the map with the times: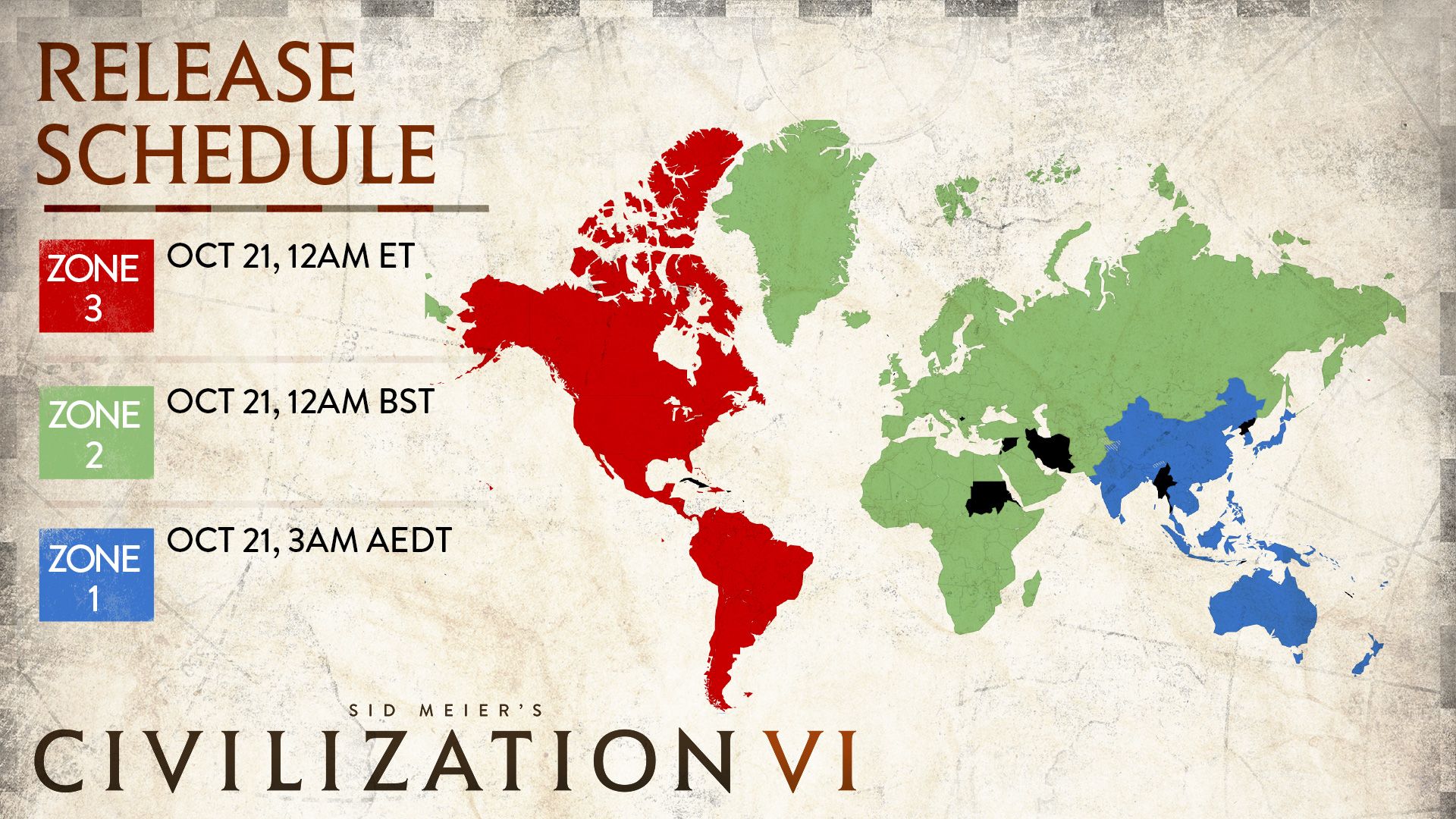 Which means I can now release my first three mods. These are example mods, but also just functional to play with if you like :-)
As soon as I have the time and a way to upload these to the Steam Workshop, I will of course do that too. For the people not sure how to use these, simply download the zip-file in the link, put the .zip file in My Documents\My Games\Sid Meier's Civilization VI\Mods\ and right click the file there. From the menu, choose Extract All.... In the dialog that appears, make sure the folder to which to extract shows the mod-folder.
This is the default path of My Documents\My Games, make sure that it reads the one applicable to you!
It will then create a new folder with the needed mod files inside. Now if you launch the game and go to Additional Content, you can select the just unpacked mod there. Click Back at the top and start a new game. The mod will be active. This can be checked when you're in the game and press the ESC key.
And now... Enjoy the mods!
1. Passable Mountains
The first mod makes mountains passable, while still keeping them as mountains (for sake of Holy Sites and other adjacency bonuses). I gave them a movement cost of 5. So basically you can only enter a mountain when standing next to it or late-game when you have units that really have a lot of movement points.
Click here to download this mod: PassableMountains_latest.zip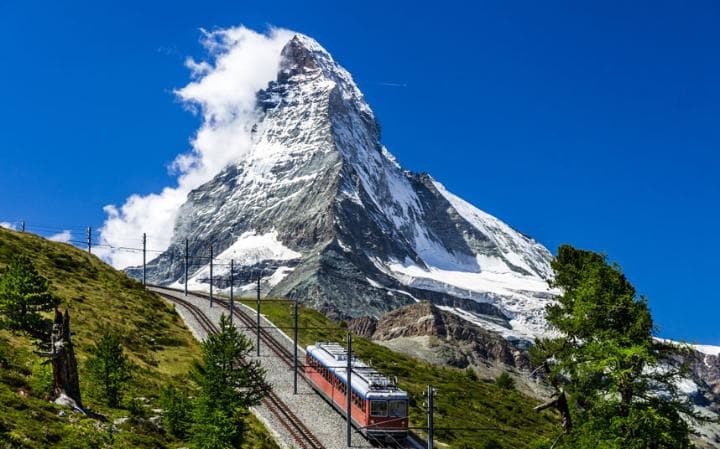 2. Current Time of Day
The second mod is a small LUA script that checks the time of your local computer and syncs the Ambient Time of Day function in the game with that. It uses a similar script that updates the in-game clock, only checks less often. I have it set to check every minute if the time has changed.
Be aware that this does subtle changes and especially if playing during the day you might not see an effect directly!
Download this mod here: CurrentTimeofDay_latest.zip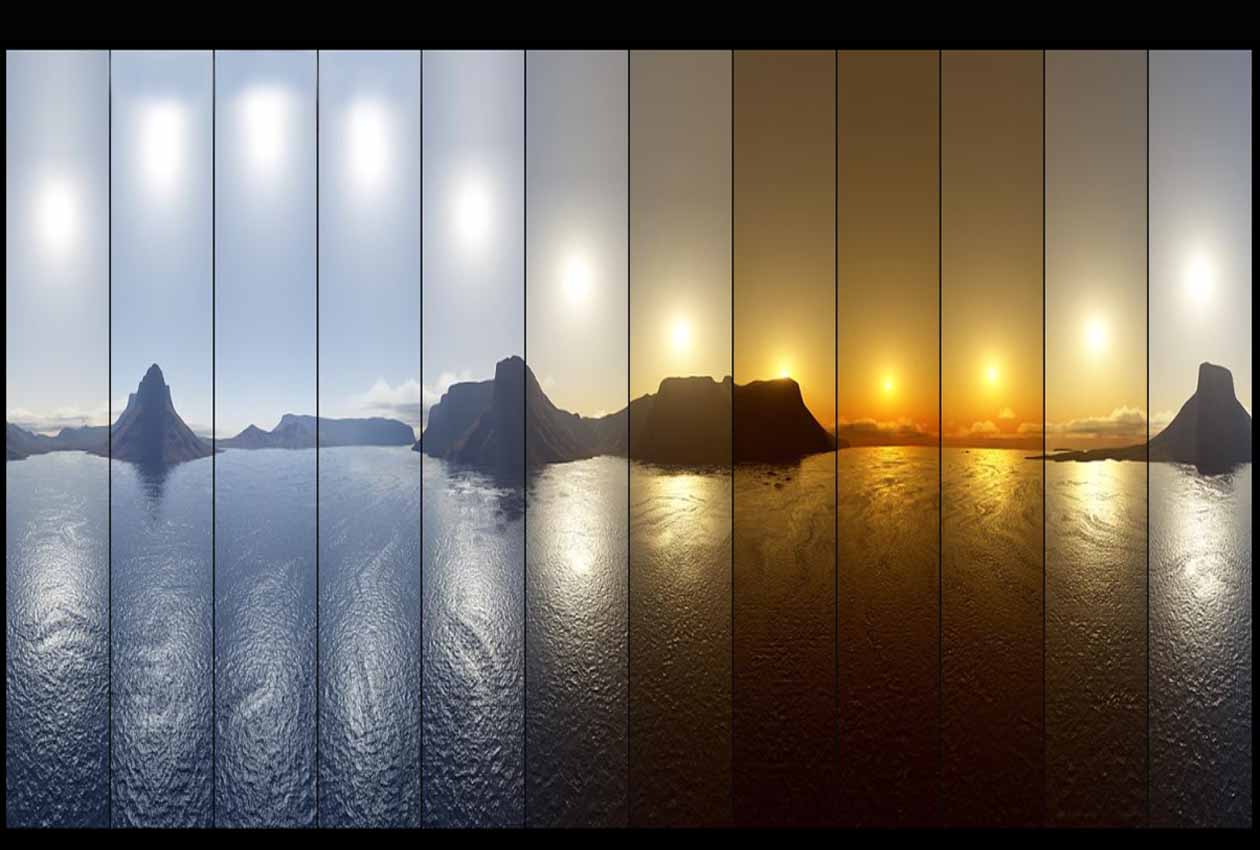 3. Brothel Building
The third and last (for now) mod is a new building. Since art modding is non-existent currently, it has no new art defines. Which means it shows up with a Stonehenge icon in the build list and a Monument icon when actually building it. It has no art on the map either. But it works, it provides +1 Amenity to the city at a maintenance cost of 2.
And for this mod, here is the link: brothel_building_latest.zip